Some of the information in this post may seem to be really simple and obvious, but I've had enough interviews, attended enough recruitment centres, and worked in HR teams assisting with interviews for long enough to know that what might appear to be obvious to some of us, isn't obvious to everyone, so bear with me!
You've put in your application, whether by CV or application form, and you've been offered an interview – first of all, well done! Now, it's important to remember that it's ok to be nervous – in fact it's perfectly normal, but you need to put your nerves aside and focus on the task ahead!
Before the job interview
Before your interview it is important to research the company and the role. You won't be (usually) tested on the history of the company, but knowing your stuff and being able to demonstrate that you have researched the company will go down well. Ensure you understand what the role is and what would be expected of the successful candidate. You might even be able to find out what kind of structure the interview and recruitment process will take, which will eliminate surprises on your side.
Read any information or documentation that you are sent through, and make sure you have everything you need ready for the day. A usual minimum requirement is photo ID, proof of work eligibility and any relevant qualifications. It's always best to find these in advance and put them somewhere safe to minimise stress on the day.
Make sure you know what you are wearing before the day, and make sure it is cleaned and pressed. No matter what the role is for, or what the company is, you always need to dress smart. A suit and tie is appropriate for men, smart trousers or skirt with blouse or shirt with a jacket for women. If you are successful and are given a uniform or a more casual dress code, that is fine, but for interviews you need to dress to impress.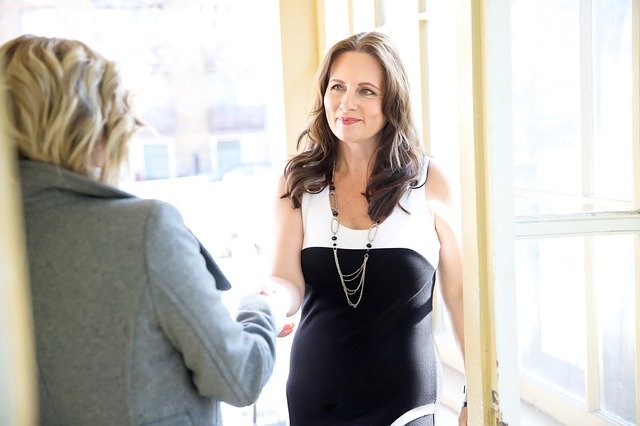 Plan your journey, make sure you know where you are going how you will get there. Particularly important is establishing if there are any possible delays such as roadworks or public transport issues in advance.
Make sure you have a clear idea in your mind if there's anything you would like to know or find out as part of the interview.
On the day
Make sure you have eaten, there's nothing worse than a stomach rumbling half way through an interview. You should also have had a drink so you aren't dehydrated and won't get a dry mouth, but equally don't drink too much as you don't want to keep needing to go to the toilet.
Your clothes and paperwork should be prepared and ready, so you shouldn't need much to worry about on the day, apart from the actual interview.
Leave home with more than enough time to get there (short of exceptional circumstances). You can always kill a bit of time when you get there by going for a coffee or something, and then arriving at the office 10 minutes early. Being late will look bad and will stress you out.
Turn your phone off, or at the very least to silent or do not disturb mode prior to arriving at the venue. If they are ready for you and call you in early, you don't want it going off.
Try to relax, and remember that they will be used to nervous candidates. If you are feeling nervous, take a deep breath. Shake the hand of the recruiter(s) firmly and remember your manners.
Be positive about the role and yourself, it is your opportunity to sell yourself, but equally don't be arrogant or cocky. Don't be negative about previous roles or managers, even if they weren't good, it's just not professional.
In the interview show your interest, and feel free to ask them to repeat or expand on any question if you are unsure what they are asking. Try not to ask questions about things like salary, holiday allowance etc at a first interview. These are conversations you can have afterwards, or via a recruitment agency, and it will make it seem like those issues are more important than the actual role.
After the job interview
At the end of the job interview, a handshake and thank you are appropriate. If you've had a drink, offer to clear your glass or dispose of any rubbish, as little touches like this will make you stand out.
Try to establish when you are likely to hear from them, and do not chase prior to this date and time. It is however sometimes appropriate to send a follow up thank you email.